Profile
(10:03:30 | 23/01/2013)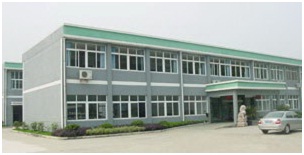 ITECCO Co., Ltd is an export-oriented enterprise located in Hanoi city where is the 2nd big city in Vietnam. Our company integrates manufacture and trading service with owned investment casting (Lost Wax Casting) foundry specializes in manufacturing and exporting various kinds of Castings and CNC machining se rvice includes investment casting (lost wax casting), sand casting, etc.
As one of a leading supplier and exporter in castings business field, we are able to produce stainless steel castings, alloy steel castings, carbon steel castings, iron castings and other machinery & engineering products which are widely used in Automobile, Marine/ship, Train/railway, valve and pipe fittings, Construction, Agricultural ,Excavators and earth moving (mining machinery), power transmission line as well as food machinery and non magnetic stainless steel castings in electronics field.
Our company with annual casting production capacity is more than 10,000 tons , the superior quality and excellent service with competitive price which has enabled us to win the high reputation from the customers in U.S.A, Russia, Germany, Australia, U.K, Austria, France, Holland, Italy, Belgium and other European countries.
We are welcome your OEM business and develop castings from our foundry!
Products 1. Carbon steel castings, alloy steel castings, stainless steel castings, ductile iron castings, and non-ferrous alloy castings etc in both investment casting process and Lost wax casting process in our foundry, with necessary surface treatment , CNC machining and assembly service etc. 2. Other products: Stamping and Forging, Alum die castings, Zinc die castings, sand castings (ductile iron and gray iron), rubber and plastics, etc.
Our area of expertise lies in products for the following applications-
Stainless steel Investment castings Lost wax castings Valve castings and pipe fittings Construction parts(castings) Automobile parts(Castings) Excavators parts(castings) Engineering parts (castings) CNC Metal machining Forging and Stamping Aluminum castings Zinc die castings Castings for machine tool Castings for machine industry Castings for tractors Casting for power industry Casting for motorization Casting for ship industry Casting for food industry Casting for paper industry Casting for agriculture.
A look at some of the machinery and equipment: We continuously upgrade our machinery and processes regularly to ensure the best quality and performance.
Technology Completing and advanced manufacturing, testing and inspection equipments impenetrate to whole production processes; integrated casting processes as your requested; with CNC machining, assembly service and multi-surface finish: water-base rust preventive, oil painting, blacking, zinc plating, hot galvanized for the carbon steel and tumbling, hand dull polishing, mirror polishing, electrolytic polishing and passivation treatment for the stainless steel castings.
Quality Guarantee: Our company has always endeavored for attaining impeccable quality and all round excellence.
Our foundry has attained ISO certification and achieved perfection through its sustained efforts . Our workshops have full-fledged quality control systems and advanced statistical techniques are established for each individual component and process at our sophisticated workshop. Heat treatment Hardness , Tensile strength , Yielding strength, Elongation, Breaking load etc. are tested for any faults in our products. Heat processes such as Quenching, Tempering, Hardening and Normalizing are carried out to get the desired results as per customer¡¯s requirement. Every step of the production process is monitored to ensure defect free products. We understand that the applications where our products used are critical, hence, we maintain stringent quality measures to keep the quality of our products and let.